Dillon Cranegard Load Limit Switches
The Dillon Cranegard clamps on cables for wire rope hoists, elevator and crane overload prevention and slackline detection. It can be used directly on a slack hoist or crane wire rope quickly, without interrupting service or severing the rope, and can be set to trigger at predetermined load limits.
Available Capacities
CGS-1: 2,500 lb | 1,250 kg
CGS-2: 5,000 lb | 2,500 kg
CGS-3: 10,000 lb | 5,000 kg
CGS-4: 20,000 lb | 10,000 kg
Method of installation
ClampOn
Safety Factor
2:1 Ultimate Safety Factor
(Metric capacities 1.8:1)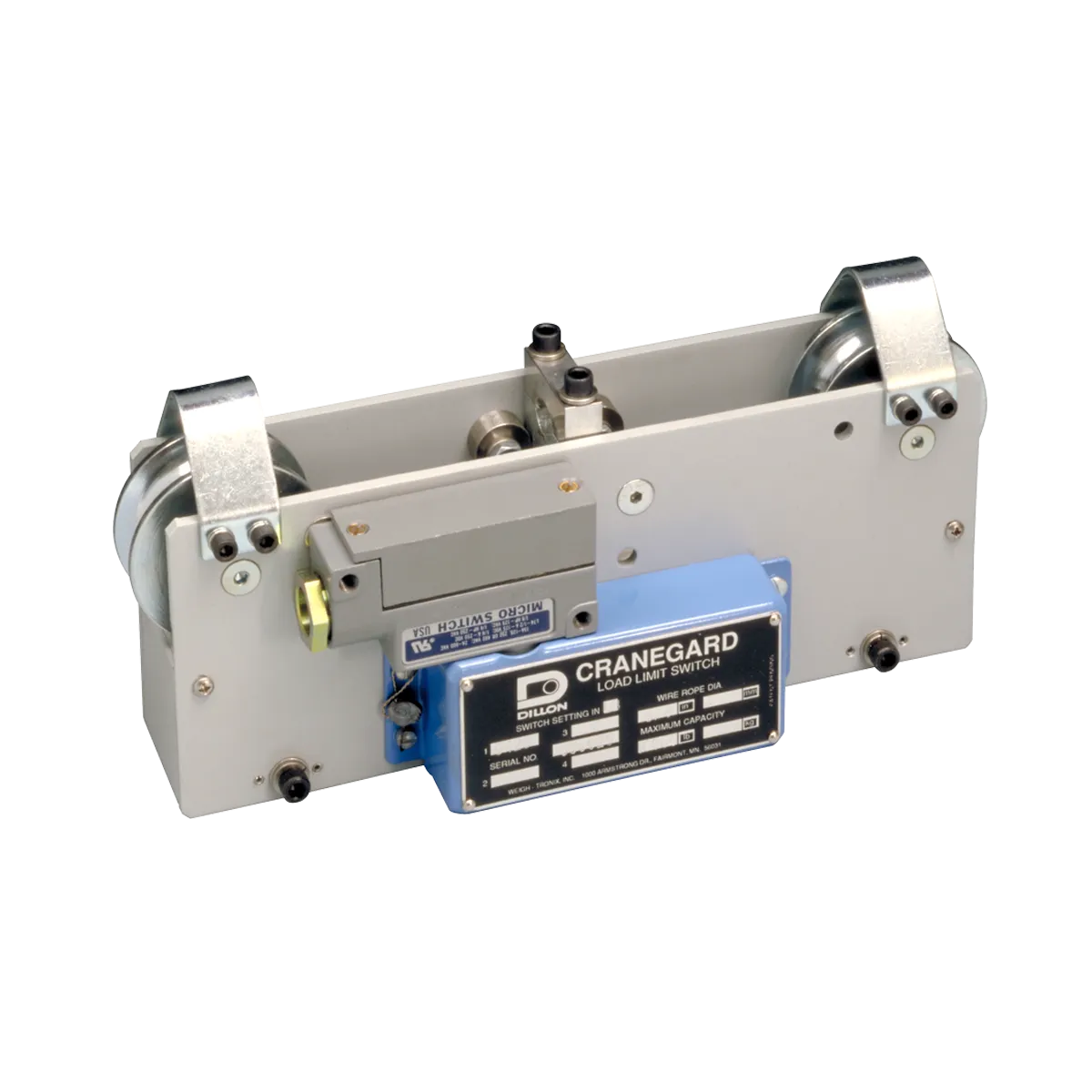 Cable diameters
3/8" – 1¼"
Features
Up to 4 switches for slack and overload
Switches can be wired to trigger anything from a warning alarm to complete system shutdown
Slack setpoint as low as 100 lb (50 kg) dependent on capacity
Setpoints can be adjusted in the field
Advantages of the Dillon Cranegard
Let's Talk
Want to learn more about Dillon Cranegard Load Limit Switches? Fill out the form and we'll get back to you as soon as possible.