AP Dynamometer 30006-0019
Description
| | |
| --- | --- |
| Product Name | AP Dynamometer |
| Part # | 30006-0019 |
| Model # | AP |
| Mechanical or Digital | Mechanical |
| Unit of Measure | lbs |
| Capacity – lbf | 500 lbs |
| Wireless remote display capability | N |
| Display | 5" diameter analog dial face |
| Accuracy | +/- 0.5% of instrument capacity |
| Shackles Included | Y |
| Resolution | Refer to Specification Sheet |
| Data Export | N/A |
| Memory | N/A |
| Modes | N/A |
| Capture Rate | N/A |
| Proof Load | 150% of capacity |
| Safe Overload | 150% of capacity |
| Operating Temperature | -50° F to 140° F (-45° C to 60° C) |
| Environmental | Suitable for continuous outdoor use |
| Battery | N/A |
| Suggested Recalibration | Every 12 months |
| Approvals | CE |
| Protection | Hard polymer storage case included along with calibration certificate |
AP Mechanical Dynamometer
The first dynamometer ever invented was the AP mechanical dynamometer, originally designed for the telephone industry before diversifying into military, utility, aerospace, and many other applications. Embraced by industries across the globe, the AP dynamometer has withstood the test of time as a versatile tension measuring instrument. The AP Mechanical is so long-lasting and high-quality that many of our customers have been using the same unit since the '70s or even earlier.
Mechanical or Digital
Mechanical
Capacity
500 lb to 50,000 lb
Unit of Measure
lbf or kgf
Resolution
N/A
Memory Storage
N/A
Data Export
N/A
Operating Range
-50º F to 140º F
Recalibration
Every 12 months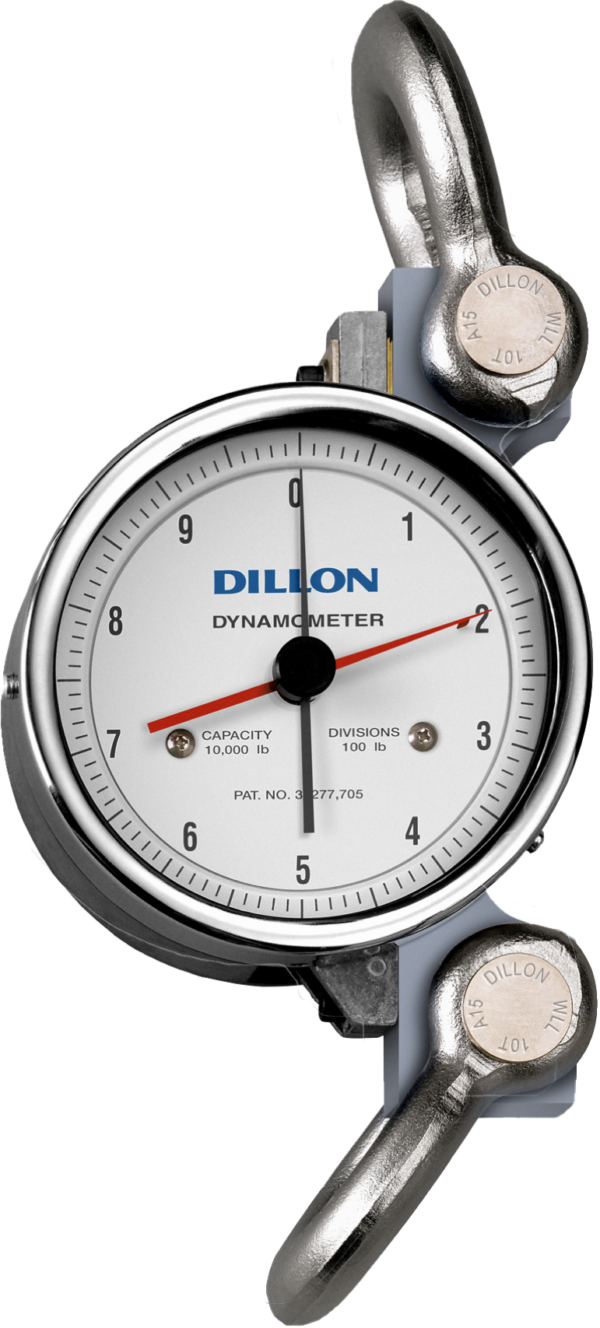 Proof Load
150%
Modes
N/A
Capture Rate
N/A
Accuracy
±0.5% of instrument capacity
Display
5″ and 10″ dial face
Environmental
Suitable for continuous outdoor use
Approvals
CE / ASME B30.26 (up to 20,000 lbs.)

Resources
What is the difference between the EDXtreme, EDjunior, and AP Mechanical dynamometers?
chuzles
2022-10-26T21:46:39-05:00
The AP is a simple mechanical dynamometer with a dial face. The EDjunior is a basic digital dynamometer. The EDXtreme is a digital dynamometer with extra features such as data logging, custom units and optional remote viewing. There are some specification differences as well.
Advantages of the AP Mechanical Dynamometer
Let's Talk
Want to learn more about the AP Mechanical Dynamometer? Fill out the form and we'll get back to you as soon as possible.