Crosby Straightpoint Wireless Loadshackles
Crosby's wireless loadshackles are available in capacities from 3.25-400 tonnes and two versions: a long-range 2.4 Ghz version with a range of 3,280 feet, or a Bluetooth output that can be connected to any iOS or Android smartphone with ranges of up to 328 feet.
Mechanical or Digital
Digital
Capacity
7,150 lb to 0-880,000 lbs
Unit of Measure
lb. & ton
Resolution
Refer to spec sheet
Memory Storage
Via HHP App
Data Export
Via HHP App
Operating Range
14F to 122 F (-10 C to + 50 C)
Recalibration
Every 12 months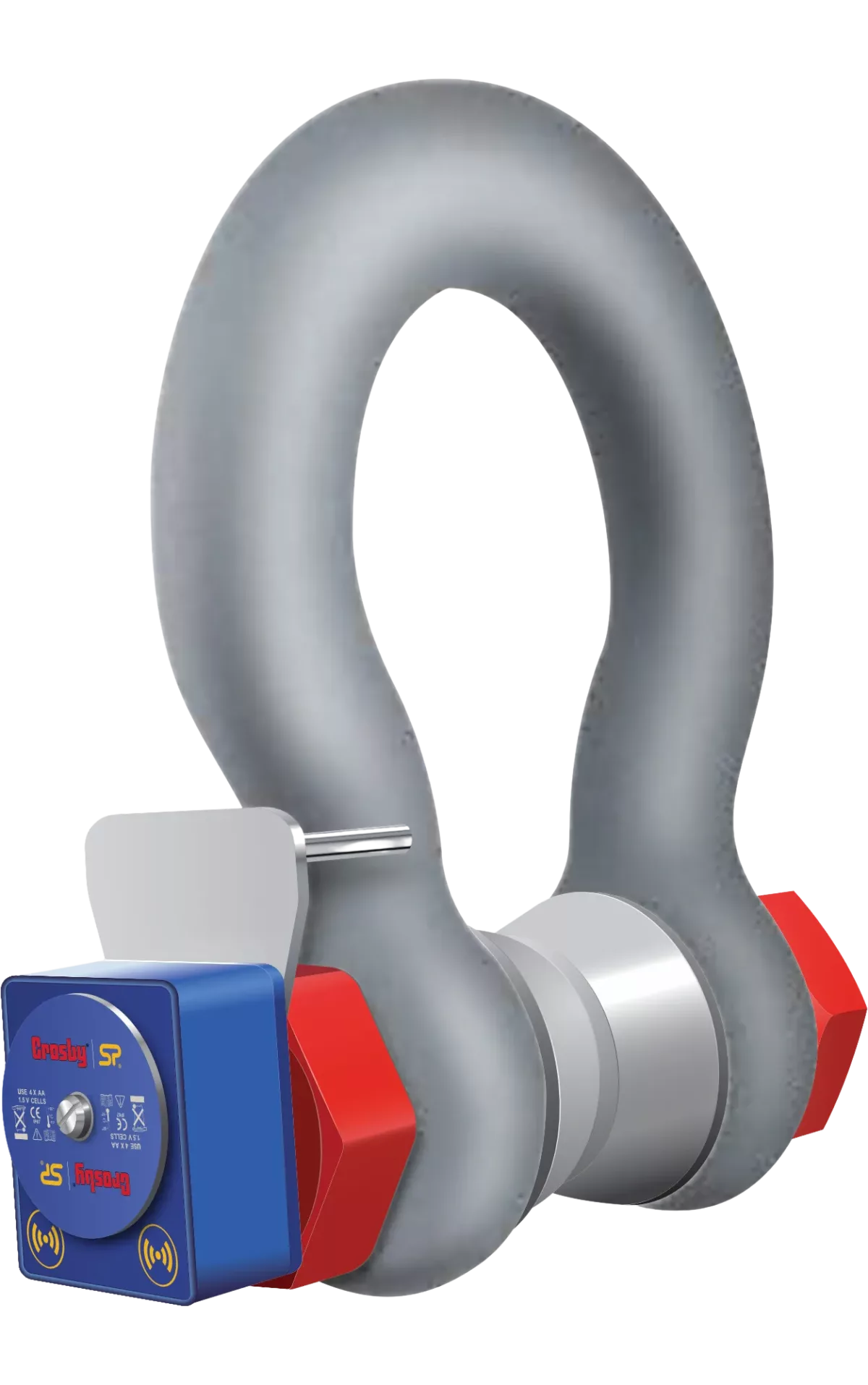 Proof Load
150%
Modes
Live & Peak modes with audiable alarm
Capture Rate
2.4 GHz wireless
Accuracy
± 1% of full scale
Display
Via HPP App
Environmental
Suitable for continuous outdoor use IP67.NEMA6
Approvals
Complies with ASME B30.26
Advantages of wireless loadshackles
Let's Talk
Want to learn more about Crosby Straightpoint Wireless Loadshackles? Fill out the form and we'll get back to you as soon as possible.