Dillon U-Force Gauge (compression)
The Dillon U-Force Gauge is a highly accurate mechanical compression measurement instrument. It operates via a deflection beam machined from aircraft-quality, heat-treated steel. A precision dial indicator is mounted at the null point of this beam, and as a load is exerted, the beam moves downward to push against the indicator plunger.
Measurement mode
Compression
Capacity
From 0-25 lb up to 5,000 lb ( 0-10 kg up to 500 kg
Accuracy
1% Full Scale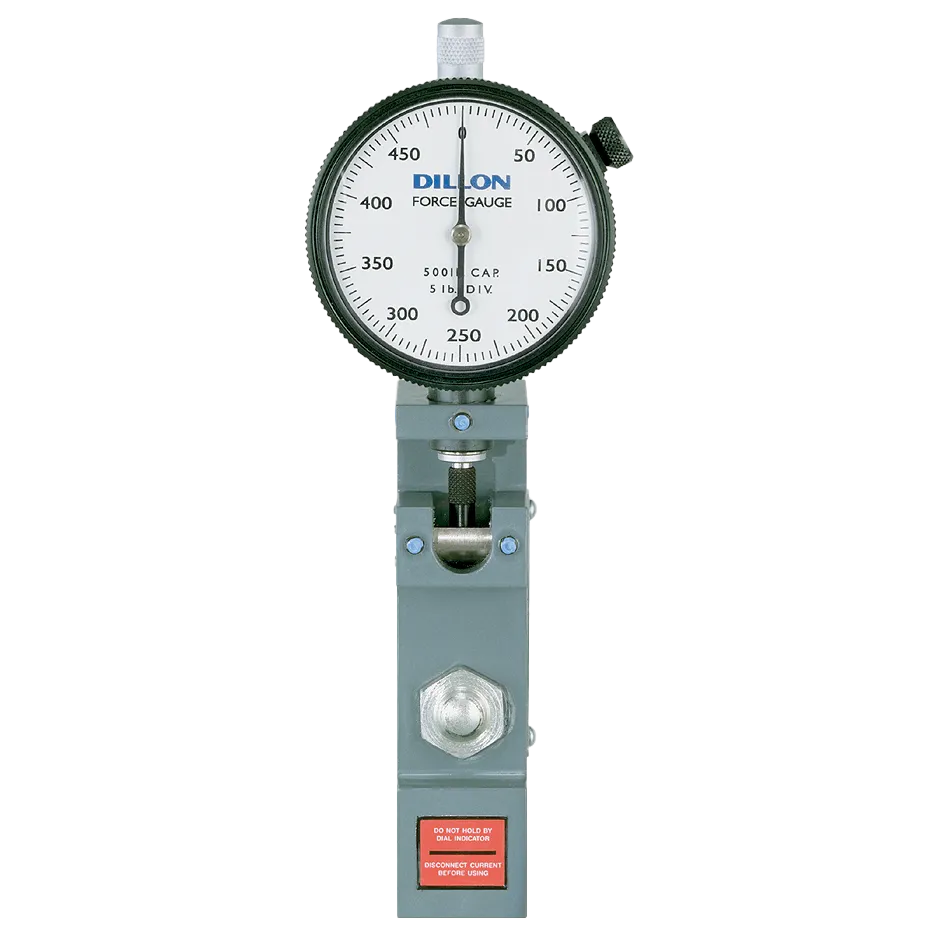 Maximum Load Indication
Optional
Case
Yes
Analog or Digital
Analog

Advantages of the Dillon U-Force Gauge
Let's Talk
Want to learn more about the Dillon U-Force Gauge? Fill out the form and we'll get back to you as soon as possible.