MSI Challenger Crane Scale
The MSI Challenger provides industry-leading weighing features, including an LED display, a six-volt rechargeable battery, a Lb/kg switch, and much more. Manufactured in the United States and in strict compliance with the highest safety standards, the Challenger will help you ensure pinpoint accuracy and measurably safer work environments.
Mechanical or Digital
Digital
Capacity
250 lb to 15,000 lb
Unit of Measure
lbf or kgf
Resolution
2,000 to 3,750 d standard
Memory Storage
N/A
Data Export
N/A
Operating Range
14° F to 104° F (-10° C to 40° C)
Recalibration
Every 12 months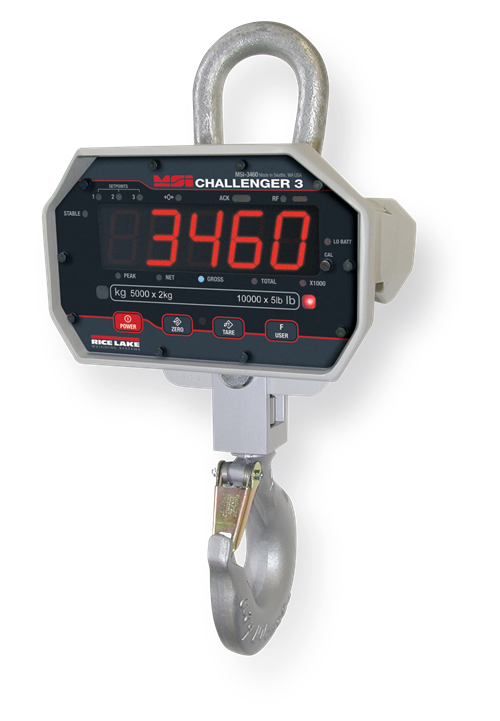 Proof Load
200%
Modes
Live & Peak display modes
Capture Rate
N/A
Accuracy
± 0.1% + 1 division of applied load
Display
5 digit, 1.5 in LED with programmable brightness control
Environmental
NEMA Type 4, IP65, powder coated cast aluminum
Approvals
NTEP CC 86-021 (250 thru 10,000 lb only) OIML R76/2006-A-NL21.36
CE Marked
Advantages of the MSI Challenger Crane Scale
Let's Talk
Want to learn more about the MSI Challenger Crane Scale? Fill out the form and we'll get back to you as soon as possible.